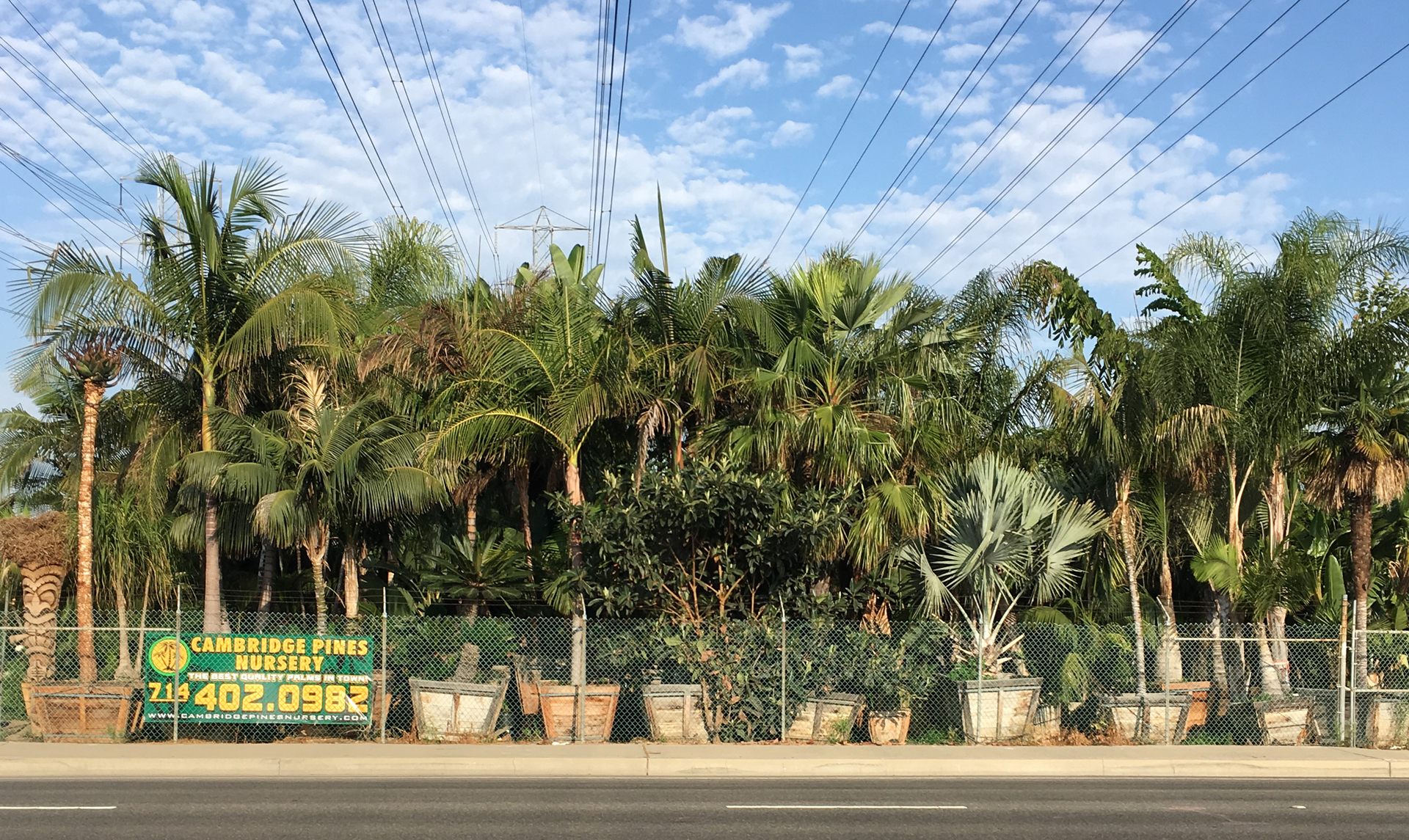 About Us
Cambridge Pines & Nursery opened in the City of Orange in 1977. Next year will be our 40th anniversary. Our second 10 acre farm near Fallbrook originated in 1981. We began as a Christmas tree farm which reflects our business name. We now specialize in drought tolerant plants such as cycads, palm trees, agaves, bird of paradise, yucca rostrata, ponytail palms, and other tropical items. We wholesale to nurseries and landscapers for both businesses and residences. We also buy and remove sagos, palms, and cycads.
From January thru April of each year, we import and wholesale sago revoluta bulbs. We specialize in sago revoluta from small to specimen size. We also sell the other rarer type of cycads.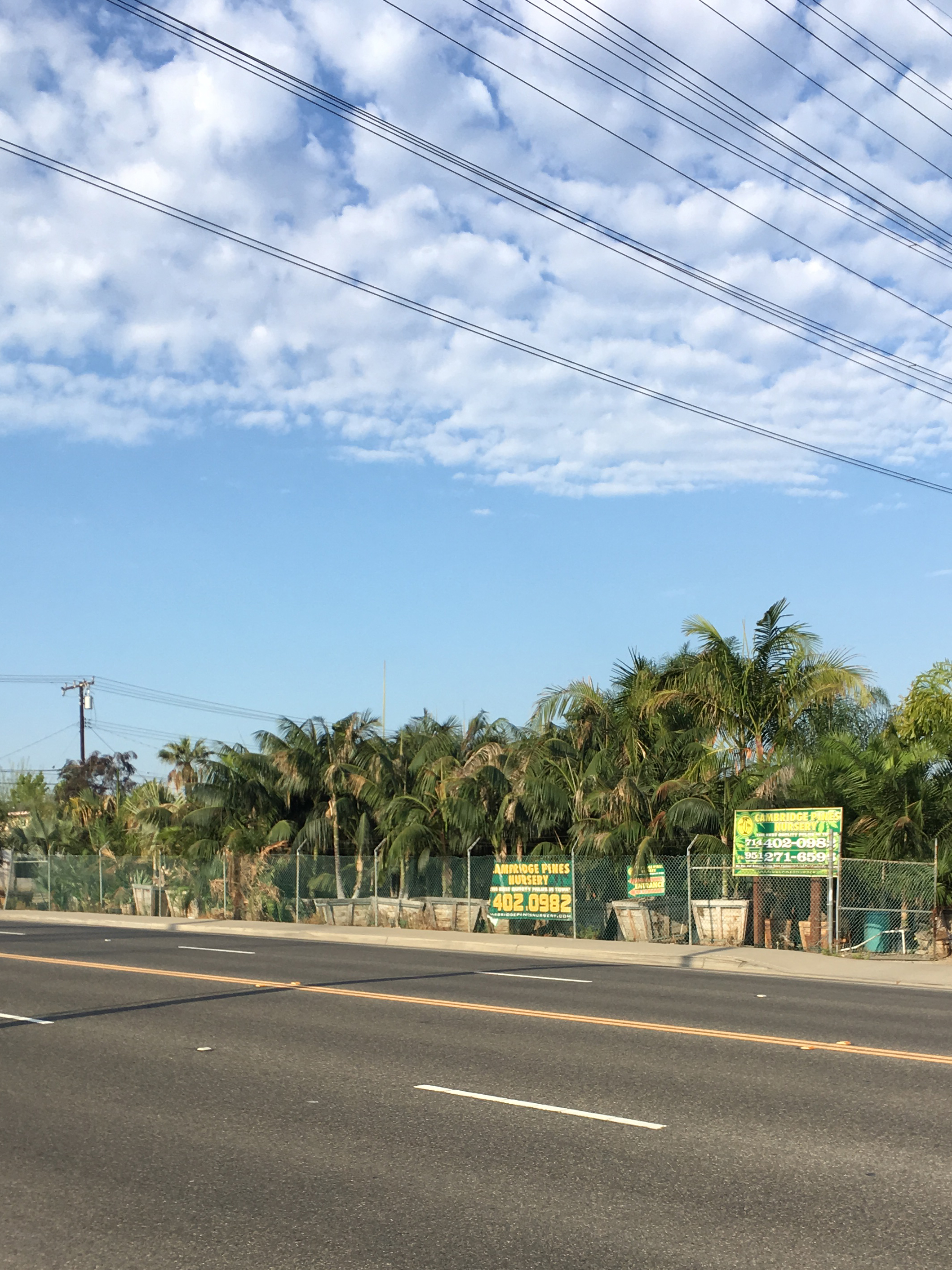 Cycads & Assorted Palms
In the photo gallery following cycads, are pictures of assorted palms and other plants and trees we sell.